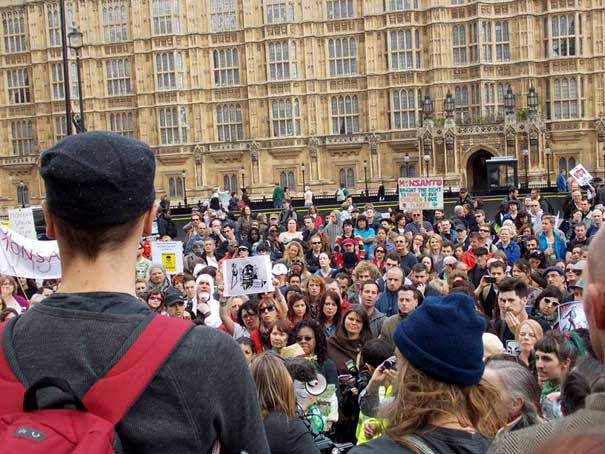 Pictured above: London marching Against Monsanto and GM Foods, 25 May 2013. JHIH News: 6 June'13
Over 2 million keep up the pressure on GM FOODS, to drive them out of the fields; out of the stores and out of our lives - FOREVER.
Dear Friends and Supporters,
The global march against Monsanto and GM Foods on 25 May'13 was a resounding success - with over 2 million taking part worldwide, it was peaceful, educational, joyous and ultimately TRIUMPHANT. However, although it took place in over 250 cities across the globe, not one of the UK mainstream news media felt the health issues raised were important enough to cover. Instead, the media chose to focus our attention on terrorism; instilling more public fear; whilst ignoring the very 'real global threat' ofGenetically Modified Foods. As we have outlined on numerous occasions in the past, this is how the media work hand in glove with Corporations, to prevent the truth reaching YOU, (the public). And it didn't stop there. The week before the march, we asked all UK Political Leaders, Government Ministers & Members (in both Houses of Parliament), to sign our petition and look seriously into the issues surrounding GM Food production. None responded or signed the petition to safeguard your human rights, health choices and the environment. An incredibly poor result, however, we will keep pressing them and keep you updated. Nevertheless, the march showed what can be achieved when we come together and take action. Our Voices saying "NO!" ricocheted loud and clear throughout the world, leaving Corporate giants and Monsanto in no doubt that we mean business and intend to stop GM production globally.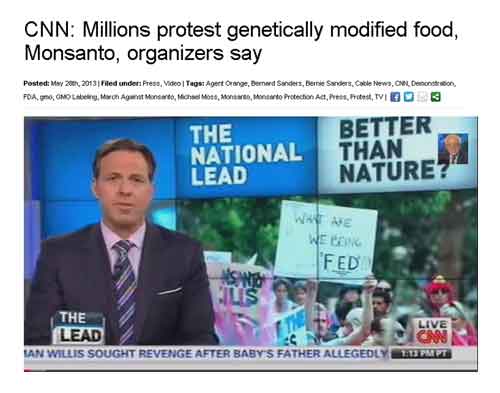 To recap: in March 2013, a new Law was passed in America, giving GM producer 'Monsanto' absolute immunity against any harm their products could cause you, loved-ones, future generations & the environment. This means that Monsanto (the largest producer), can now legally unleash their genetically-modified seeds on to the world's population. Sadly, the majority of people are unaware that they may have been consuming Genetically Modified Foods (GM) for over 20 years, which research has linked tocancer, infertility, birth defects, organ damage, premature deaths and much more. For full details, please look at our previous news release.

THE NEXT STEP:
BOYCOTT YOUR LOCAL SUPERMARKET
.
The march was just 'the beginning' but 'not the end' of GM production. Therefore, we need to step up the pressure by not buying them, to ensure GM Foods are driven out of the fields; out of the stores and out of our lives - forever. To do this effectively, we must demand the labeling of all GM products, so they can be easily identified. NOT BUYING GM is the greatest tool we have to end global production and Corporate abuse. So please remain vigilant; pro-active; shop smart and keep up the momentum. To help get you started, we have listed a few pointers below.

1. THE 'RIGHT TO KNOW' -
WHAT WE ARE EATING
.
DID YOU KNOW,

over 60 Corporations oppose GM Food labeling, to prevent us knowing what is in their products? These companies include Monsanto, Basf, DuPont, Bayer, Nestle, Pepsico, Coca Cola, Unilever, Welch's, Godiva Chocolatier, MaCain Foods, Dole, Kraft Foods, Heinz, Campbell Soup Company, Sara Lee, Del Monte, Kellogg's, Wrigley, Mars, McCormick, Morton Salt, Ocean Spray, General Mills, Sunny Delight Beverages Company, Cargill, Goya, Bumble Bee, Faribault, Smuckers, Knouse, Richelieu, Homel, Pinnacle, B&G, TreeTop, the Grocery Manufacturers Association (with over 300 members); and lots more.

2. THE BEST WAYS
TO AVOID 'GM Foods & Products'.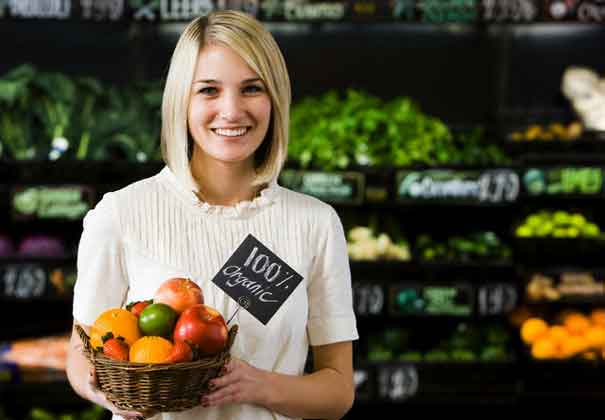 Eat Organic (from 'trusted' brands or sources)

Eat Less Dairy & Meat

Avoid GM Foods & oils such as soy, canola and corn

Avoid Processed & Fast Foods

.
As a general rule; unless a food or product is clearly marked 'ORGANIC', then the main ones to avoid are ;- Tofu, Breakfast Cereals, Margarine, Mayonnaise, Salad Dressings, Baking Powder, Vanilla Extract, Powdered Sugar, Peanut Butter, Tomato Sauce, Tamari, Corn Meal, Corn Syrup, Soy Flour, Soy Protein, Soy Cheese, Soy Sauce, Soy Lecithin, Fructose, Dextrose, Maltodextrin, Lactic Acid, Veggie Burgers, Bread, Biscuits, Cookies, Cereals, Enriched Flour, Enriched Pasta, Protein Powders, Textured Vegetable Protein, Most Meat Substitutes, Instant Infant Formula, Ice Cream & Frozen Yogurt, Hamburger & Hot Dog Buns, Citric Acid From Corn, Chocolate, Papaya, rice, Tomato, Rapeseed (Canola), Honey, dairy products, Potatoes, Zucchini and Yellow Squash, Avocado, Bananas, Pineapple, Kiwi.
GM Plant & Vegetable varieties include

...
Beetroot, Broad Beans, Black Radish, Beet, Savoy Cabbage, Corn, Courgettes, Cauliflower, Celery, Cucumber, Curly Kale, Carrot, Chard, Climbing French Beans, Gherkin, Leek, Lettuce, Melon, Marrow, Onion, Parsley, Radish, Round Pea, Runner Beans, Spinach, Sugar Pea, Turnip, Tomato, White Cabbage, Winkled Pea.
An EU
database of registered plant varieties offers a search tool for all the agricultural and vegetable plant varieties whose seeds can be marketed throughout the European Union. The database below provides rapid and easy access
RELATED LINKS :

3.
Look
for '
the CODES
'.
Use these Price Look-up Codes (PLU) to identify GM, ORGANIC or CONVENTIONALLY grown foods.
GM

products 4 digit code starting with 3 or 4

CONVENTIONAL

products 5 digit code starting with 8

ORGANIC

products: 5 digit code starting with 9

4. Download a handy
GM
O App
to help you make healthier decisions when shopping
.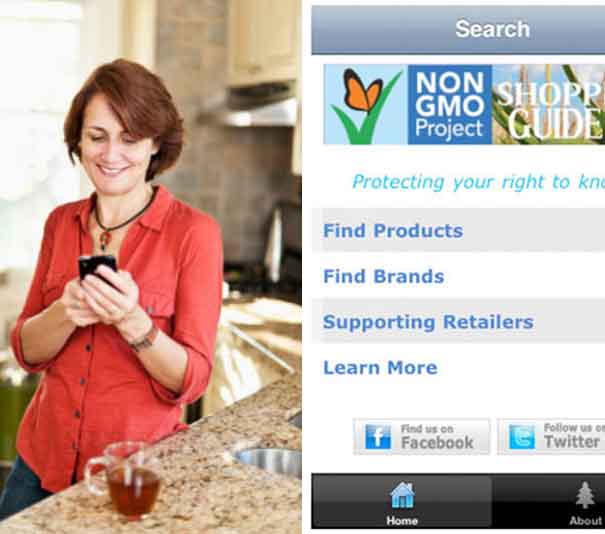 RELATED LINKS :

5.
Do not consume ASPARTAME
(artificial sweetener).
Research has confirmed over 92 different side-effects associated with 'Aspartame' consumption including; cancer, brain damage, birth defects, blindness, migraine, hyperactivity, dizziness, hair loss, severe tremors, depression, anxiety, aggression, palpitations, nausea, abdominal pain, allergies, hives, weight gain, PMS, fluid retention, suicidal tendencies and lots more.
(Aspartame is contained in over 6,000 every day products including);-
SOFT DRINKS: Diet Coca Cola, Coca Cola Zero, Diet Pepsi, Pepsi Max, Lilt Zero, Sprite Zero, Tango, 7up Free, Lucozade Sport, Schweppes Slimline Drinks, Fanta Zero, Fanta Orange, Dr. Pepper Zero, Diet Irn Bru, Oasis Fruits Extra Light, Oasis Citrus Punch, CORDIALS: Ribena Really Light, Robinsons Orange Squash, Robinsons No added sugar range, YOGHURTS: Muller Light Cherry, Muller Light Blueberry, Muller Light Raspberry, Muller Light Banana and Custard, Danone Activia Cherry, Weight Watchers Fromage Frais, Weight Weighters Toffee and Vanilla, CHEWING GUMS: Wrigleys Airwaves, Wrigleys Orbit, Wrigleys Extra), COOKING SAUCES: Uncle Ben's Sweet and Sour Light, CRISPS: Walkers Sensations Sweet Thai Chilli, Walkers Sensations Lime and Thai Spices, Walkers Prawn Cocktail: TABLE-TOP SWEETENERS: Canderel, Silver Spoon Sweetness and Light, Silver Spoon Light Granulated Sugar;DRINK POWDERS: Cadburys Highlights (all varieties): Options Hot Chocolate Drink (all varieties).
RELATED LINKS :

6.
"WHY ARE WE DYING TO BE HEALTHY?" - Please

W

ATCH & SHARE!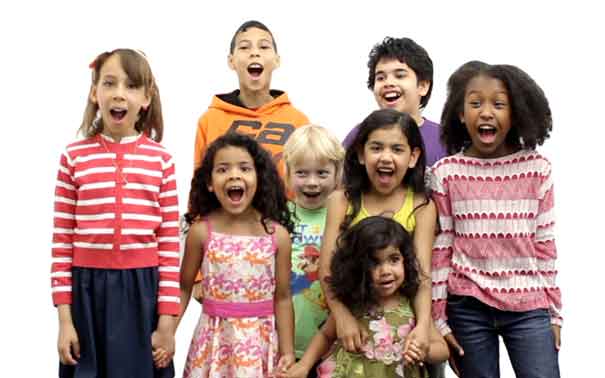 7.
SAFE
GUARD YOURSELF & LOVE-ONES:
SIGN PETITION
'The Nation Speaks "NO!" Not In My Name or Global Voices Unite' today
.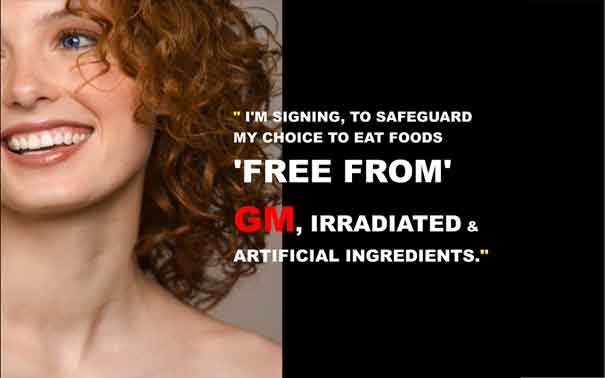 By signing our petition and quickly spreading the word, we can stop corporate abuse and protect the future. To succeed, we need half the population in every country to SIGN.

Socialize -

SUBSCRIBE TO
our newsletter

Newsletter :

Additional links on Monsanto and GM Foods :

Remember, this is

YOUR LIFE: YOUR WORLD: YOUR CHOICE:

So please exercise your Human Rights

NOW

to create a healthier, safer & happier future

-

for ALL.




....................................................................................................................................



From Joining Hands In Health campaign team

Founder

Dounne:Alexander MBE. FRSA




Honoured by the Queen with the MBE Medal for outstanding service to the British Food Industry.


Recipient of 11 National Awards including: 2011 Award for Human Right and 2011 Award for outstanding contribution to Complementary & Natural Medicine